Applications of condition monitoring in the industry
Through the expansion of our Smart Devices and Printed Electronics Foundry, we have assisted a diverse range of customers to find the benefits of predictive maintenance to improve the efficiency of their production, the safety of their personnel, and the quality of their products. With four decades of experience providing specialized solutions for various applications, we have identified some of the most prevalent predictive maintenance technologies and some of the most common applications of periodic condition monitoring.
To better understand the fundamentals of predictive maintenance or find a list of the industries that benefit the most from it, check out the other blogs on our website. Essentially, condition monitoring is a metho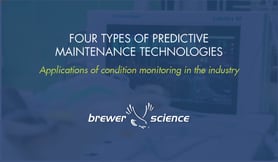 d of collecting information about a machine. It allows you to analyze the data and note whenever there are significant deviations that could predict a malfunction or maintenance need. Expert engineers at Brewer Science help you set up the right sensors, computing, and analytics for your specific business need, whether it be acoustic, temperature, vibration, or motor circuit analysis.
Acoustic monitoring
Acoustic monitoring systems can imitate the hearing abilities of experienced workers to diagnose malfunctions by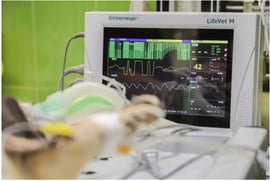 sound. This method of predictive maintenance is commonly used in industrial monitoring, though it can be difficult to detect certain sounds above the background noise of a facility. Sensors can be strategically placed near elements that need to be tracked and set thresholds of detection for certain decibel limits. Another example of acoustic monitoring is an EKG, which measures your heart rhythm by detecting the sounds of its beat. Vital signs such as heart rate and heartbeat interval are currently measured by electrocardiograms (ECG) or wearable physiological monitors such as the Flexible Hybrid Electronics we produce in our Smart Devices and Printed Electronics Foundry.
Temperature technology
The temperature technology approach to predictive maintenance involves checking the temperature of equipment frequently, which enables the easy tracking of operating conditions. This method may include identifying "hot spots" in electronic equipment, identifying fuses that are nearing capacity, locating faulty terminations in electrical circuits, and more. Temperature sensors are commonly used in industrial condition monitoring.
Vibration analysis
The vibration analysis method of condition monitoring looks for and monitors significant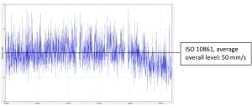 changes from a machine's standard vibration. To increase accuracy, typical vibrations should be recorded multiple times so that deviations are more easily noticed. Sensors can be placed near important elements of the manufacturing process, such as near valves or motors, to easily detect a potential malfunction.
Motor circuit analysis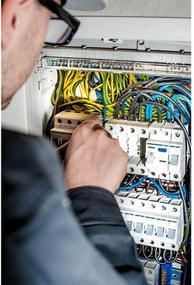 Motor circuit analysis is used across a variety of industries—from automotive to the marine industry—which as the name implies, measures a motor's stator and rotor. The analysis also is useful in detecting contamination and ground faults. Motor circuit analysis can test new motor inventory before installation of equipment, as well as existing motors for system health.
While these are the four most common types of predictive maintenance technologies, Brewer Science has an extensive background in providing innovative solutions addressing a customer's specific needs. With various industrial monitoring and environmental monitoring technologies, we can help you integrate existing technology with sensors and cloud computing to provide you and your staff with actionable data to make efficient business decisions. At Brewer Science, we have a team of scientists and engineers ready to help you discover the improvements you can make in your business processes through technology integration. Talk to an expert today to start exploring your options and implementing predictive maintenance in your business.